Bryan, TX College Student Defense Attorney
Texas A&M Student Criminal Defense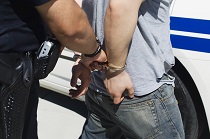 Facing criminal charges is stressful and potentially damaging to your future. Just like anyone else, you can be charged with any type of offense, from a low-level misdemeanor to a first-degree felony, which will be prosecuted in the local criminal courts.
Common campus crimes can include:
Criminal trespass
Criminal mischief
Underage drinking offenses, including buying alcohol with a fake ID
As a college student, your life has just begun and your future can be as productive and fulfilling as you choose to make it. While at school, however, if you are charged with any type of criminal offense, that future can be seriously impacted. Being convicted of a crime can put you at risk for jail or prison time, heavy fines, community service, probation, and other court-ordered sanctions or programs.
It will also leave you with a permanent criminal record that can make it difficult to gain future employment, rent an apartment, obtain a professional license, or receive educational aid.
Contact us at (979) 353-6632 to discuss your case with our Bryan college student defense attorney today.
College Students Facing Criminal Charges in Texas
When charged with a crime as a college student, your first priority should be to get trusted legal representation. In such cases, you can turn to The Law Office of Jay Granberry for expert help. Our attorney is Board Certified in Criminal Law by the Texas Board of Legal Specialization, which distinguishes him from the majority of attorneys across the state. Board certification is the highest level of professionalism that an attorney can achieve, reflecting outstanding experience and competence in a chosen area of law.
Many of these charges are serious crimes carrying heavy penalties and call for the services of an experienced defense attorney. When your freedom and future are at stake, we urge you to take advantage of the outstanding support and service you will find at The Law Office of Jay Granberry.
Reach out to us at (979) 353-6632 or contact us online to arrange for a consultation.
Why We Are the Right Choice
Giving You the Quality Your Case Needs
Over 25 Years of Experience

Well Over 130 Jury Trials Tried to Verdict as Lead Attorney

Certified in Criminal Law by Texas Board of Legal Specialization

10 Years as a State Prosecutor

Past President of Brazos County Bar Association

2017 Avvo Super Rated Criminal Defense Attorney
Don't Just Take Our Word For It
Read Reviews From Our Past Clients
- Former Client

- John

- Former Client

- Former Client

- Former Client